Giving to TMS supports every aspect from facility improvements to program enrichment, and ensures a quality education for every student. We celebrate supporters to TMS who choose to invest in our school and impact the education that we provide and the future of TMS.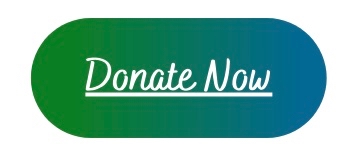 Other Ways to Give
Stock Donations
A gift of appreciated securities can bring a donor greater tax savings than a gift of cash. Check with your financial advisor for assistance. Be sure to fill out this Stock Donation Form in advance of your gift!
United Way
For donors interested in giving via United Way, look for "The Montessori School Association" or our former name, "New Horizons Montessori School Assoc". For UW of Greater Philadelphia and Southern NJ, look for Code #3568: The Montessori School Association.
Corporate Matching Gifts
Many companies match employees' charitable giving. Check with the human resources department of your employer for more information, and double your gift!
Bequests
A bequest is donation of cash, personal property or real estate provided in the donor's will to a non-profit institution, like TMS. Consult your tax advisor for assistance.
Qualified Charitable Distribution
If you are 70.5 years or older, you are eligible to make a QCD. A QCD is a direct transfer of funds from your IRA custodian, payable to a qualified charity. QCDs can be counted toward satisfying your required minimum distributions (RMDs) for the year, as long as certain requirements are met. For a QCD to count towards your current year's RMD, the funds must come out of your IRA by your RMD deadline, generally December 31. We recommend that you contact your IRA administrator or tax advisor about this type of charitable donation. Distributions to 501(c)(3) charities such as TMS are tax-free!
"Passive" Fundraising
Passive Fundraising involves ways that can add other revenue streams to The Montessori School, often through online shopping. Take a look at these programs:
Amazon Smile / Please note that Amazon has ended this program as of 2/20/2023
If you have an Amazon account, you can earn TMS a percentage of what you purchase only through the Amazon Smile link: AmazonSmile for TMS.
Have a Car You Want to Get Rid of?
If you are in the market for a new car, the CARS agency can take care of picking up your old car and providing TMS with its proceeds. Check out CARS details here. Scroll down for helpful FAQ's as well. CARS (Charitable Adult Rides & Services) is a nationally recognized social enterprise nonprofit that helps thousands of other nonprofits.
Box Tops for Education
Download the Box Tops app, shop as you normally would, then use the app to scan your store receipt within 14 days of purchase. The app will identify Box Tops products on your receipt and automatically credit your school's earnings online. Whether you're ordering groceries online for delivery or pickup or if you requested an email receipt at checkout, you can still submit any digital receipt containing participating products and earn Box Tops for your school. The Montessori School ID # 143872. Get the Box Tops app here!
Rite Aid
See how you can support TMS via Rite Aid. Sign-up to be a supporter! You can also:
• Register for wellness+ rewards
• Transfer your prescriptions to Rite Aid
• Shop at Rite Aid using your wellness+ rewards
• Encourage friends to sign-up!