Welcome from the Head of School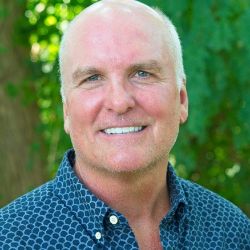 Welcome to The Montessori School website. If this is your first visit to our site I am certain you will find a wealth of information about our school and community. However, no website can replace a visit to our school, and I hope you will feel free to contact the school to schedule a tour of our wonderful seven-acre campus complete with bright Montessori classrooms and wonderful outdoor spaces. I also hope our current students and parents, as well as our alumni and friends of the school, will use our website to stay abreast of events at school, and as a tool to stay connected to our community.
Plato wrote: "The direction in which education starts a person will determine his future life." As an educator, I have made this statement my credo. All children have talents and schools hold the responsibility for creating an atmosphere where they can excel. In our small, family-oriented community, we look at every student as an individual, eager to gain knowledge and to be successful. At TMS, we create a warm, experiential, educational environment that prepares our graduates for middle and secondary school success, and inspires them to be Leaders of the Future, Stewards of the Earth, and Ambassadors of Peace.
If you know of a TMS family, alumnus or alumna, I encourage you to speak with them about their positive experiences.
Please also accept my invitation to give you a tour of our school as a personal visit is truly the best way to experience our unique learning environment.
Sincerely,
Jonathan K. Alden
Head of School