Announcing: New Head of School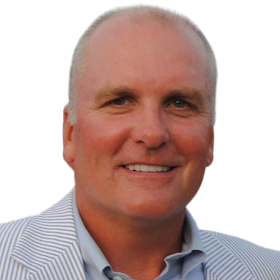 We are pleased to announce the appointment of Jonathan Alden as Head of School at The Montessori School. The Head of School Search Committee and the Board of Trustees voted unanimously in this selection following an extensive search in collaboration with the firm Carney, Sandoe & Associates. Jon accepted our offer to be The Montessori School's next Head of School, and began his role on August 1, 2022.
Jon comes to us with strong experience as Head of School. He has worked in both independent and Montessori schools with extensive leadership backgrounds as Head of School, as well as in admissions, marketing, finance and development. Jon holds an Association Montessori Internationale administration certification. He is passionate about educational excellence and values the importance of a strong foundation for the developing student. Jon's professional experience and statement of educational philosophy match the mission and vision of TMS cohesively. His appreciation for all that TMS offers was evident during his thorough visit to our school and campus. Jon's respect for TMS and the Montessori philosophy was evident not only in the time he took to observe the classrooms and the students at work, but also by his kind words for the faculty, students and well-appointed classrooms at all levels. Jon is pleased to return to the area where he grew up. He knows the Southeastern part of Pennsylvania well, having attended Abington Friends School and George School.
We appreciate retiring head, Laurie Stulb, and her admirable head leadership that has resulted in incredible growth and gains for The Montessori School over the past fourteen years. Her guidance and wisdom as both a visionary and a pragmatist successfully shepherded us through not only a major site renovation but an unprecedented pandemic. Laurie's dedication to TMS has ensured that our school is strong fiscally and academically. It is with our utmost gratitude and acknowledgement of Laurie that we welcome Jon and embark on this exciting new chapter at TMS.
Thank you to everyone who helped make the Head of School search a success. Thank you for the feedback provided through the Carney, Sandoe & Associates survey. We are grateful to the Administrative Transition Team for their effort and commitment to the Head of School search process. Thank you to Dareus Conover, Marj Horton, Keri Kelly, Amy Robinson, Karen Walsh and Sue Zaharchuk for your dedication to the future of TMS. Please join all of us in congratulating Jon and welcoming him to The Montessori School!