Why TMS? Reason 1
February 16, 2022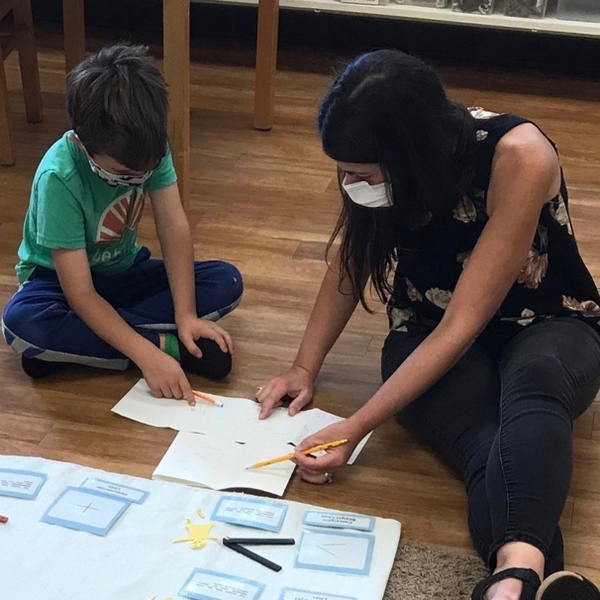 We hear over and over again the same thing from TMS parents, and it is probably the number one reason why parents enroll their children:
"My child is happy and learning in-person at TMS."
Why is this so? A plethora of factors create the happiness and love of learning that children experience at TMS every day. What is the magic formula that is so unique to TMS? Let's explore why!
At TMS, a child is with the same teacher for three years. The child is known and appreciated thoroughly both as a person and a learner, benefiting from a trusting, supportive and enduring relationship with his/her teacher.
The child becomes a confident learner first as a novice in the 3-year classroom, who is actively mentored by older children in the classroom. The same child grows as a model and mentor to younger children, both academically and socially/emotionally, giving them greater personal confidence in their own abilities.
The child learns to navigate social relationships with children of different ages, guided by the same caring adult, thus developing more mature social skills.