Posts Tagged "History"
November 17, 2020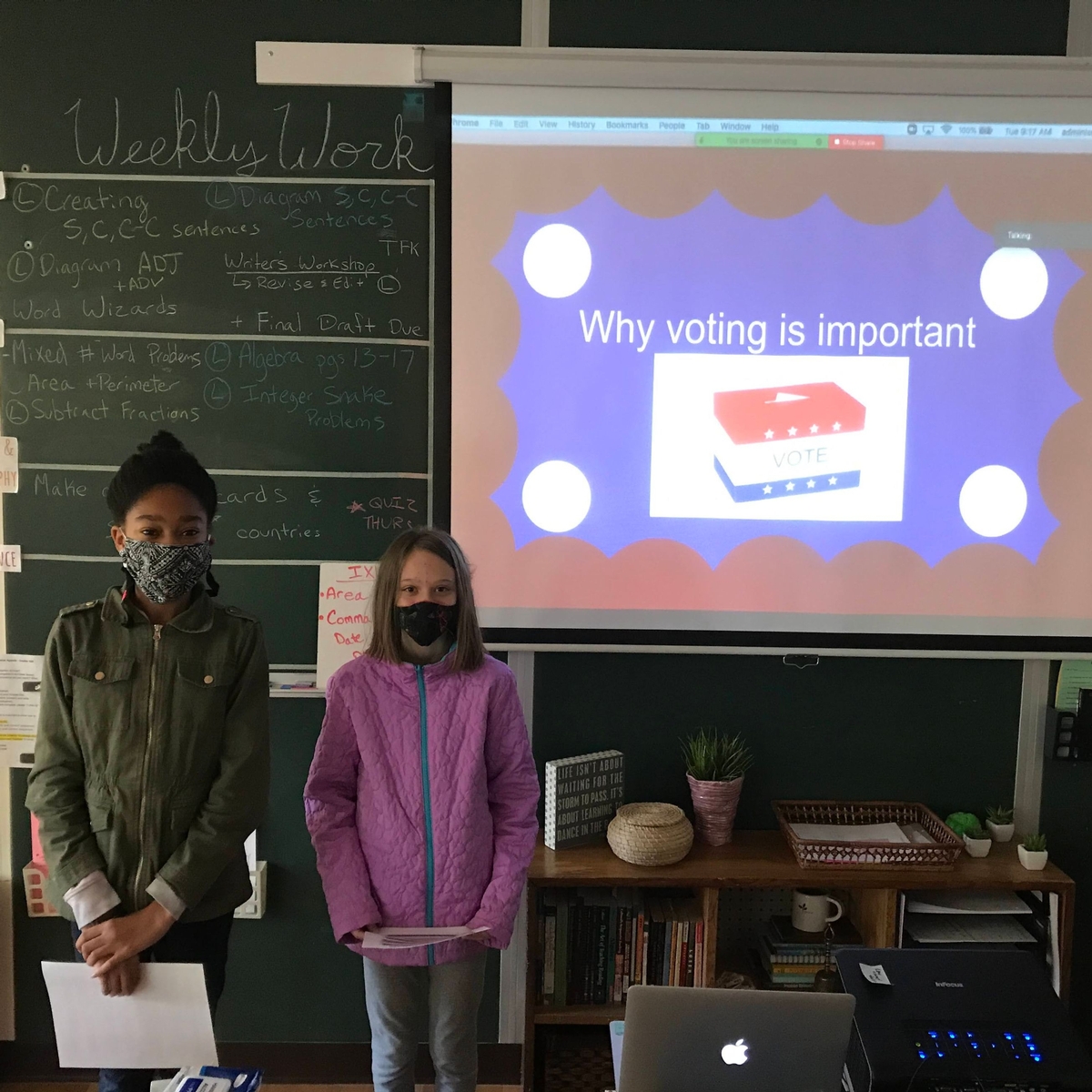 Why is voting important? While unraveling this question we realized that voting isn't something that just affects grown-ups, but it also affects kids. Because things that we care about, like saving the animals, climate change, and so much more, can be changed if we have the right people in office, like mayors, senators, and the president. But how do we get these people in power? By voting. So we will unravel the history of voting, how we vote, and why voting is important in this essay.
First of all, where did voting even come from? Was everyone automatically able to vote? "Well before the revolutionary war, votes were cast not by ballot, but by voice," we learned from Gil Troy in a Time article. Before the revolution, voting happened in carnivals. People would call out their votes, and be counted. But because this was so public, this method was very easy to fake with. But even though this was a public voting system, not everyone got to vote. Originally, In the 1700s, the colonies, and later on, the states, made property requirements to vote. This meant you had to be wealthy, you had to be white, and you had to be a man, to vote.
During this time, slavery still existed - and it would continue to for the next 160 years. So that's more than 18% of the population that was unable to vote, because they were considered property. Then there were women, who were not able to vote at the time either, and they were about half the population. So most of the population in America could not vote at all.
"Still voting remained public, until the 1800s, as voters would sign their names under the candidates name or another's on a public ballot," Troy continued. This method had a bit of an advantage of being easy to count, and hard to fake, but the method was better for smaller elections. By about 1820 states took away the property ownership law, so all white men gained suffrage which means the right to vote. This was a step up, but not enough.
Troy explains, "As the size of the American government grew, and parties became more established, and known, printed ballots became more common. Each party would give out ballots with the names of the officials running the offices that were up for election." Voters would take a ballot from the party that they wanted, fill it out, and drop it in the box to be counted.
Later on, after the civil war, the 15th amendment was passed. The 15th Amendment was passed in 1870, and granted men of any race, the right to vote. Even though it was lawful for men of color to vote, people still tried to stop them by making them take unfair tests, and using an unfair rule called the Grandfather Clause. The Grandfather clause was a constitutional regulation for seven southern states between 1895, and 1910 to deny suffrage to African Americans, saying that if your grandfather couldn't vote, then you couldn't. This was unfair, because many of these African American men in 1895 were the first of their generation to vote.
"Once the 19th century arrived, American politics had grown increasingly divisive, and the secrecy of a person's vote became more important," says Troy. After the Civil War, the term "vest-pocket" voting emerged to refer to people who kept their ballots in their pocket, instead of having them displayed openly as you walked to the polling place. This was around the same time when women were granted the right to vote with the 19th amendment in 1920, doubling the amount of people voting.
When the 23rd amendment was passed in 1961, it finally gave the people who live in Washington DC the right to vote for the president, and vice president. The 24th amendment was passed in 1964. It was passed to prevent poll taxes so that rich, and poor citizens have equal access to vote.
In addition to the amendments, there have also been many laws passed dealing with voting rights. We will go over one. The voting rights act of 1965 was passed to give the U.S. government more power over the states to prevent states from using unfair laws. This had to happen because despite the 15th amendment- the one that got passed in 1829 giving men of all races the right to vote- racist people still found ways to prevent African Americans equal access to vote.
Voting has changed exponentially over time in the United States, but there is still much to do to change voting, so it is more fair. These are just a few of the changes that have happened. Since voting is so different from how it was such a long time ago, why not we learn how we vote now?
Well how do we vote now? First you have to register yourself so they can tell you the place in your area to vote. There are often many different places set up so it probably won't be far. So when you get to the voting place near where you live, first you give the people your first and last name, your driver's license, and then they will hand you a voting ballot, and that's when you go into the curtain to begin voting. But lately, there have been machines used instead of paper.
Once you finish pressing the buttons on the machine, the machine will print out a ballot. You will probably be voting for mayor, governor, and president and other people running for office. When you finish voting you slide the ballet in a box, and then they will hand you an I voted or an I voted today sticker. Voting now is way different than how people voted before. But this does lead us to one more question.
So really, why is voting important? When you vote, you make your voice heard. You help people see your point of view. If you don't vote, then how can the people that you want get in office? How can the world change? And even though us kids can't vote, we can still make a difference. We do this by writing to the people in power, and starting organizations that help our causes. We can also educate ourselves, and other people on voting. So when it comes time to vote, we are ready!
February 27, 2020
Maria Montessori was an Italian physician, educator, and innovator, acclaimed for her educational method that builds on the way children learn naturally. She opened the first Montessori school—the Casa dei Bambini, or Children's House—in Rome on January 6, 1907. Subsequently, she traveled the world and wrote extensively about her approach to education, attracting many devotees. There are now thousands of Montessori schools in countries worldwide.
Maria Montessori was born on August 31, 1870, in the provincial town of Chiaravalle, Italy. Her father was a financial manager for a state-run industry. Her mother, raised in a family that prized education, was well schooled and an avid reader—unusual for Italian women of that time. The same thirst for knowledge took root in young Maria, and she immersed herself in many fields of study before creating the educational method that bears her name. Read more >>